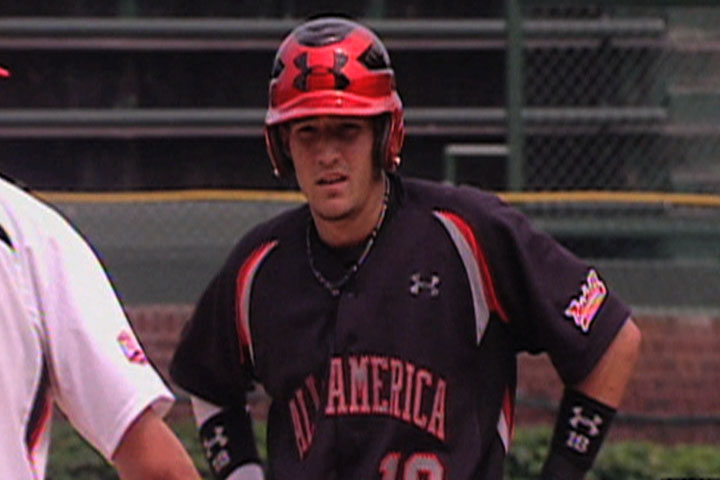 Tigers sign top draft picks
Duration: 00:01:42
Tigers
VP of amateur scouting and special assistant to the GM David Chadd
discusses signing top picks Nick Castellanos and Chance Ruffin
Late deal with top pick has Tigers pumped
By Jason Beck / MLB.com
08/17/10 6:45 PM ET
NEW YORK -- David Chadd likes to talk about his early days as an amateur scout, before he joined the Tigers, and how he steered away from some players because of concerns about signability. One of those players, he said, was a lanky left-hander from the University of Arkansas named Cliff Lee.
After Lee developed, Chadd never wanted to let signability get in the way of drafting the best talent again.
With the Tigers, Chadd has had the flexibility to take the best talent. And as he said Tuesday in a conference call, he wouldn't have been able to sleep at night if he hadn't drafted high school infielder Nick Castellanos once he fell to their spot in June. But as he counted the minutes, then the seconds towards last night's midnight ET deadline for signing Draft picks, followed by the minutes past midnight for the deal to become official, he wasn't sleeping anyway.
It's part of the process, these Draft deadline dealings, and Chadd and Tigers president/general manager Dave Dombrowski have learned to live with it. But that doesn't mean they can coast through it.
On the other side of that ticking clock was Castellanos, the gifted high school infielder who had fallen to the Tigers' top pick at 44th overall in part due to perceived signability. He had the opportunity to play for the team his family grew up following in Michigan, but he also had a scholarship offer to play baseball and get an education at the University of Miami.
He wanted to play pro ball, but he also wanted to be compensated as well as possible for it. He braced himself for a late night of contract talks Monday. He didn't figure it would go as late as it did.
How late? They had an agreement around 11:58 p.m. ET, by Chadd's estimates.
"I had an idea it was going to come down to the last minute," Castellanos said Tuesday morning, "but I didn't know it would come down to the very last minute."
Nor did Chadd, who indicated he had never had a negotiation come that close to the deadline.
"In my nine years as scouting director, that one came down to the last second as far as getting a deal in place," Chadd said.
It actually went well past the witching hour once the contract went to Major League Baseball for approval.
Not until just after 2 a.m. ET was the deal and the $3.45 million signing bonus -- a record for a player not drafted in the traditional first round -- officially cleared and announced.
Now that Castellanos is officially a Tiger, a bleary-eyed Chadd was ecstatic at the prospect of putting him into the system.
"He's a potential five-tool player," Chadd said. "I'm very confident in his ability to play third base and his offensive capabilities. He's got power. He's got speed. He's got the ability to hit. He can field. He can throw. He can run. So as a scout, when we talk about tools, he's got all five.
"If he totally reaches his potential like I think he will, absolutely I see it as a bargain."
Jason Beck is a reporter for MLB.com. This story was not subject to the approval of Major League Baseball or its clubs.